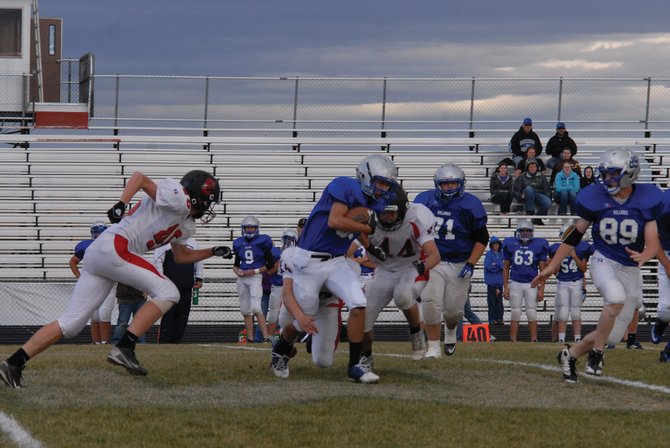 Kody Fief carries the ball during Tuesday's Moffat County-Steamboat Springs C football game. Fief was a force on defense for the Bulldogs in the game, recording five sacks.
Stories this photo appears in:
It took most of the season, but the Bulldogs football C team broke through. Bolstered by the help of a couple sophomores, Moffat County's team of underclassmen picked up its first win of the season Tuesday when it beat Steamboat Springs 35-0 at the Bulldog Proving Grounds. The team, which is composed of mostly freshman, got a boost from sophomores Matt Hamilton and Phillip Chadwick, who have played a very limited amount for the varsity team this season.
October 16, 2012 8:52 p.m.