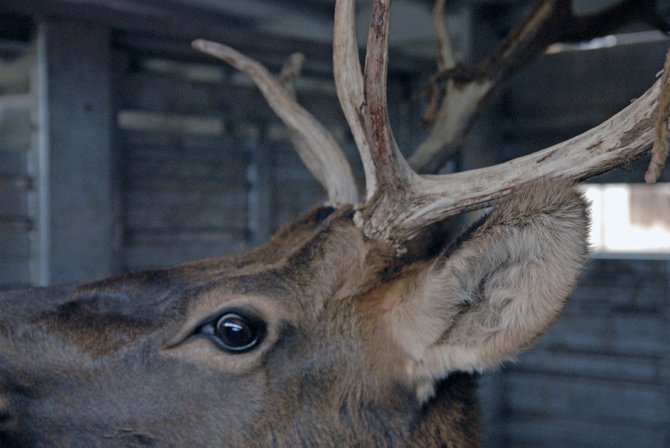 J.R. the elk takes a peek at his new home Monday from inside a trailer. Jr. is the newest resident of Moffat County and will spend the rest of his days at the Wyman Living History Museum in Craig.
Stories this photo appears in:

Northwest Colorado is famous for its elk. Yet one in particular stood out as being more special than the rest. Clyde was a rare animal, a docile member of a species not well-known for its domestic characteristics. Nevertheless, he was as identifiable with the City of Craig and Moffat County as Dinosaur National Monument, the Sandwash Basin wild horses or even Craig Station. And when Clyde the elk passed away last month at the age of 18 at the Wyman Living History Museum, his home since 2004, the Craig community lost much more than its most unique attraction. It lost a friend.