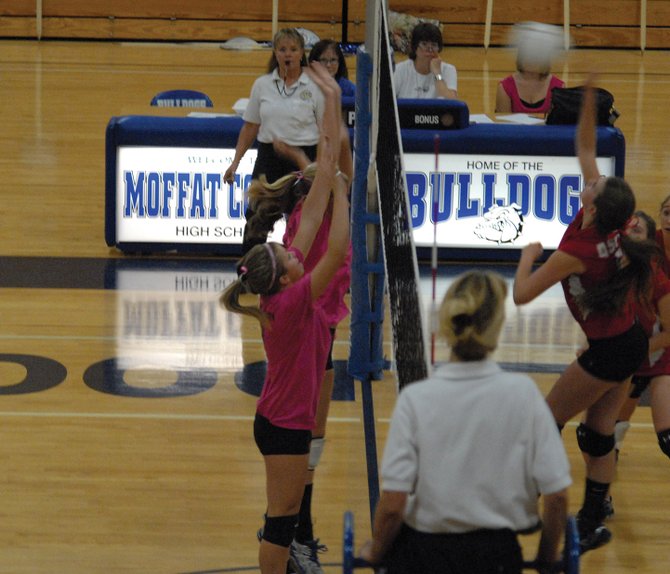 Lauren Samuelson (front) and Kelsie Pomeroy (behind), go up for a block Thursday during the Moffat County volleyball team's game against Aspen High School. The Bulldogs, wearing pink for breast cancer awareness, won in five sets, 22-25, 25-22, 25-19, 21-25, 15-9.
Stories this photo appears in:

The Moffat County volleyball team has made a habit out of getting into tight contests. The Bulldogs (4-12) have played three straight five set matches, and a four-setter in the match before that. It may be a more stressful team to watch for the coaches and fans of the team, but it has also signified the Bulldogs becoming a more competitive unit. "I don't know what that is all about," head coach Sandy Camilletti said of her team going the distance in so many matches. "They told me the other day during a timeout that they just liked playing volleyball so much and that's why they keep playing. Seriously though, it's not a matter of losing focus and letting up."
October 14, 2012 7:43 p.m.