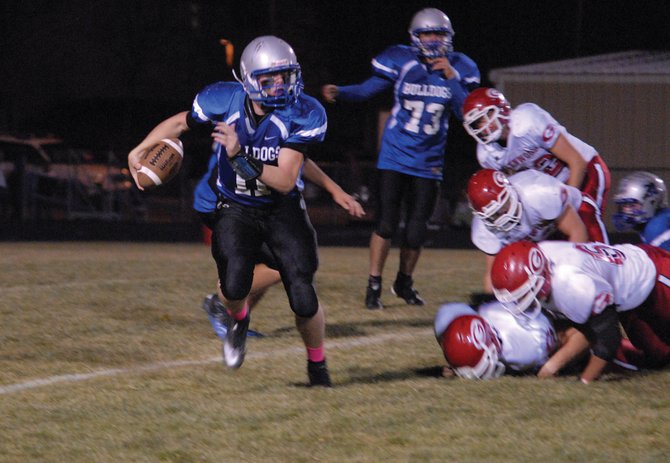 Bubba Ivers escapes pressure from the Glenwood Springs defense Thursday night at the Bulldog Proving Grounds. Moffat County lost, 35-18, and is now 3-4 on the season.
Stories this photo appears in:

Not even a successful Hail Mary could save the Bulldogs Thursday night. After a poor first half that saw Moffat County miss connections on several pass long pass plays, Bubba Ivers hit Jarret Walt from 55 yards out. Ivers' throw came as time expired in the half, and gave Moffat County momentum going into the break. It was a play Glenwood coach Rocky Whitworth had not seen successful in years. "I've watched enough football before that I've seen it happen, it just hadn't happened to me in a lot of years," Whitworth said. "It was just one of those things where the defensive back let him get behind and the quarterback made a great play."
October 11, 2012 11:23 p.m.