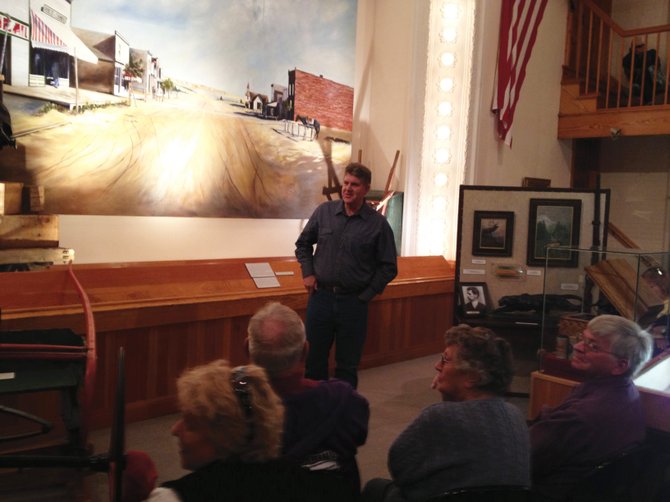 Bill Betenson speaks with community members Saturday at the Museum of Northwest Colorado. Betenson, a great-grandnephew of famous outlaw Butch Cassidy, came through Craig on a book tour for his recent book about Cassidy. He discussed Cassidy's legend and took questions from the crowd during his visit.
Stories this photo appears in:

Norman Rockwell's work wasn't the only thing bringing crowds to the Museum of Northwest Colorado Saturday. A large contingent from Craig and the surrounding area also came to meet and speak with Bill Betenson, a great-grand-nephew to Butch Cassidy and author of the new book, Butch Cassidy, My Uncle: a Family Portrait. Betenson signed books, did a short presentation about his book and research and met with visitors at the museum Saturday from 10 a.m. to 1 p.m. During his presentation, Betenson spoke about how his fascination with Butch Cassidy began, when he attended the movie premiere of Butch Cassidy and the Sundance Kid at age four with his great-grandmother, Lula Parker. Lula was Cassidy's (Robert Leroy Parker) younger sister.
October 8, 2012 12:59 p.m.