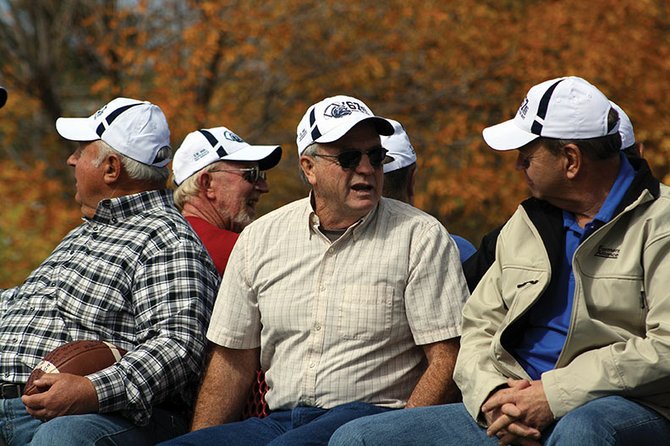 Members of the 1967 Moffat County High School football team rode on a float in the Homecoming Parade Friday afternoon. From left: Mel Brown (coach), Frank Self and Darrel Camilletti.
Stories this photo appears in:

Members of the 1967 football team have enjoyed the royal treatment all week, but being back in the town they grew up in with the friends they grew up with has been reward enough according to the players. Daryl Camilletti, a senior from the state runners-up in the 1967 season, said it was fun to see his teammates, some of whom he hadn't seen in years. "It's been good to get together," Camilletti said. "Some of these guys, we haven't seen each other since we graduated." It was an effort from the Moffat County Booster Club to bring back several of the players and honor their success. While several of the players honored still live in Craig or the surrounding area, some were coming from far away.
October 6, 2012 12:15 a.m.