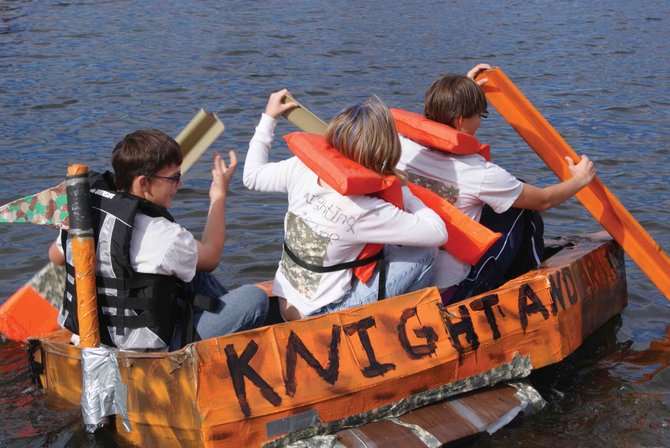 From left, Ashley Suits, Chelsie Smith and Jessie Suits compete Friday in the Great Cardboard Boat Regatta at Loudy-Simpson Park. Their ship, "Knight and Armour," stayed afloat for the entire course.
Stories this photo appears in:

As the ship broke apart and sunk down into the frigid waters below, Brenden Spencer and Trent Parrott bravely clung on and went down with their ship "Big." Then they slowly drug it to the shoreline at Loudy Simpson Park and shivered as they hauled it out of the water. Spencer and Parrot participated in the 2012-13 Moffat County High School Science Olympics event, the Great Cardboard Boat Regatta Friday afternoon.
October 5, 2012 6:19 p.m.