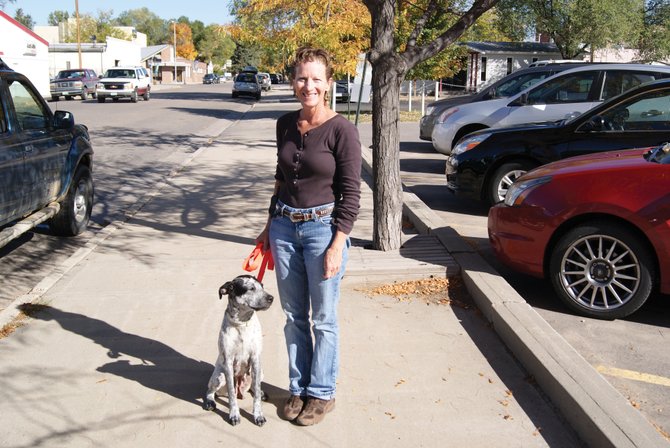 Joan Heinz stands with her dog, Rally. After battling breast cancer during the past 1 1/2 years, Heinz is done with treatment and has adopted Rally from a rescue shelter in Steamboat as a reward. Heinz said they've both had a rough year and are perfect for each other.
Stories this photo appears in:

Spunky. Strong. Independent. All of these words describe Joan Heinz. Tiny in appearance, Heinz is a spitfire raised in the West. "I was used to hearing, 'Buck up cowgirl,' all my life," she said. So when she was diagnosed with breast cancer 1 1/2 years ago, Heinz had a difficult time learning to accept help.
October 6, 2012 6:15 p.m.