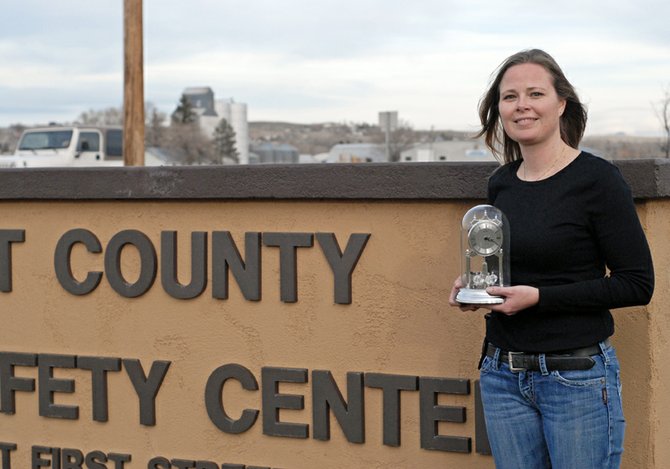 Det. Jen Kenney poses with a clock she received for being named the 2012 Craig Daily Press Citizen of the Year. Kenney was nominated for her numerous contributions to Craig and Moffat County, in addition to being uniquely adept at investigating some of Craig's most difficult cases.
Stories this photo appears in:

Det. Jen Kenney honored as Daily Press' Citizen of the Year
The men and women of Craig's public safety community are a special breed, working in a dangerous field most would say is more of a calling than a job. In addition to daily demands the Craig Police Department has a longstanding philosophy that requires community involvement and CPD prides itself on attracting compassionate employees that genuinely care about the people they serve. But there is one officer that exudes this philosophy more than the rest.