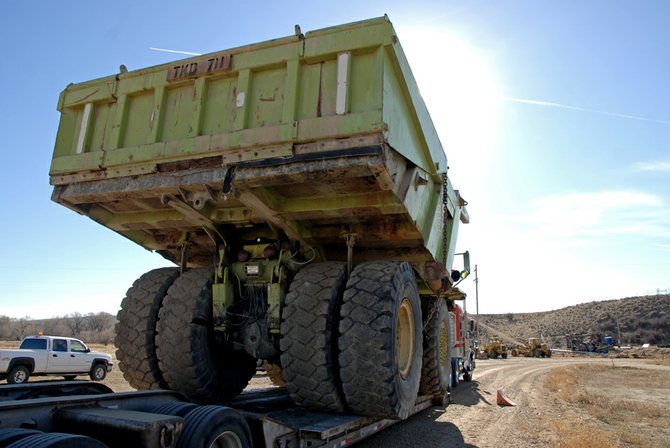 A Euclid 302LD Dump Truck prepares to be unloaded Tuesday at the Wyman Museum. Known as Truck 711, the Euclid was one of 11 operated during the early years of Trapper Mine.
Stories this photo appears in:
Wyman Museum receives Euclid dump truck from Trapper Mine
On Tuesday The Wyman Museum welcomed the latest addition to its collection of historical artifacts, a Euclid 302LD Dump Truck. The Euclid, known as Truck 711, was donated by Trapper Mine where it was used to haul coal and ash, to and from neighboring Craig Station from May 1979 until July 2009. During that time Truck 711 accumulated 54,785 operating hours and hauled more than 1,344,000 tons of coal and ash. With a payload of 50 tons, Truck 711 made more than 26,880 trips during its 20 years of service at Trapper Mine.