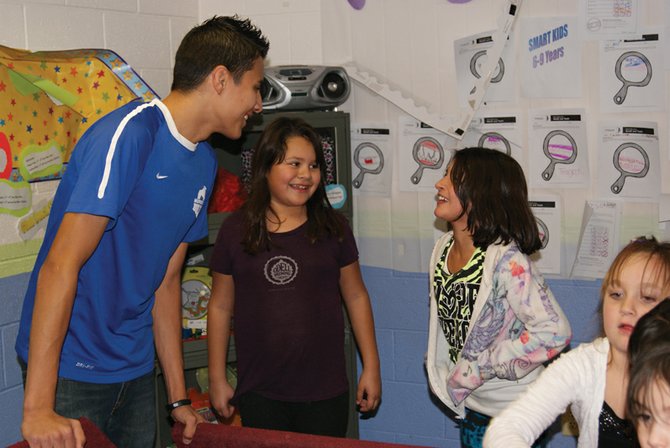 Jose Duarte, left, jokes with two girls at the Boys & Girls Club Tuesday afternoon. Duarte will be honored with the Boys & Girls Club youth of the year award for his commitment to the club Saturday at this year's Cowboy Christmas Fundraiser.
Stories this photo appears in:
Club to honor community members during annual fundraiser
It's not their first rodeo for the Boys & Girls Club of Craig Cowboy Christmas fundraiser, and it promises to be as entertaining as ever, with dinner, dancing, live entertainment, an auction and poker. Doors open at 5:30 p.m. Saturday at the Boys & Girls Club, 1324 East Highway 40, dinner is at 6:30 p.m. The Club's biggest fundraiser, executive director Dana Duran said she hopes the event raises around $40,000 for the club. What began in 2005 as a masquerade ball, has transformed into an annual Christmas tradition drawing nearly 300 people each year. Tickets cost $35 and Duran said they sell out nearly every year. "It's a good chance to support our local club. Every dollar raised stays right here," Duran said. "This is the really big one that makes the club possible."
November 27, 2012 5:55 p.m.