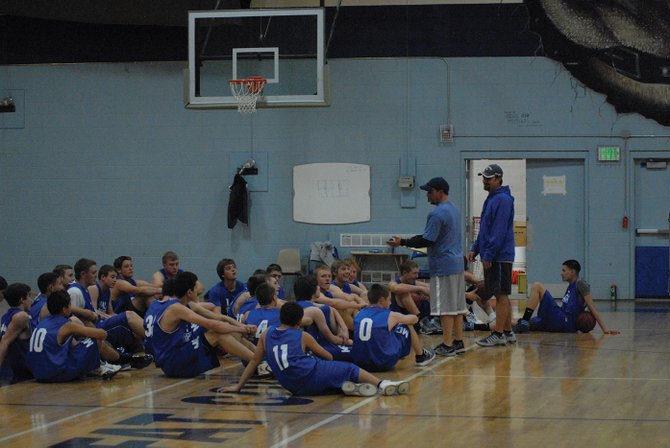 Head coach Eric Hamilton speaks with all the players going out for boys basketball before practice in the Moffat County High School gym. Hamilton is starting his second year at the helm of the Bulldogs, and looking to continue the program's improvement.
Stories this photo appears in:

The boys basketball team at Moffat County has high expectations of taking the next step as a program. The team, which won just two games two seasons ago, begins its second year in the Eric Hamilton era this December. Hamilton took over as coach last season and the Bulldogs showed a marked improvement, going 6-15 but also playing more competitively in the majority of their games. After a successful summer league that saw the Bulldogs play with and beat 5A teams from Grand Junction and Utah, Hamilton and his players are looking to make another leap, this time into the postseason.
November 26, 2012 12:30 p.m.