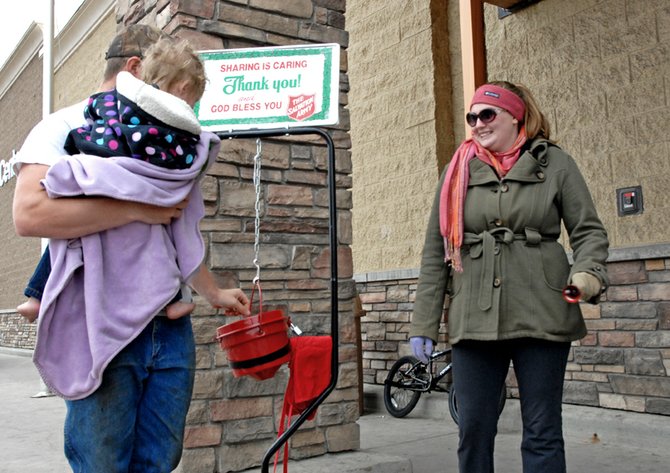 Jana Thompson, a parishioner at The Journey at First Baptist Church, volunteered Sunday for the Salvation Army Red Kettle Campaign outside of Walmart in Craig. About 90 percent of the funds raised from the Red Kettle Campaign benefit needy individuals and families in Moffat County.
Stories this photo appears in:

90 percent of funds raised in Craig stays in Moffat County
Black Friday may be synonymous with the start of the holiday shopping rush, but it also marks the beginning of one of the largest fundraising campaigns in the country. Armed with Christmas bells, volunteers across the United States rang in the Christmas season Friday, signaling the start of the Salvation Army Red Kettle Campaign. The fundraiser is organized locally by the Salvation Army's Service Extension Unit in Moffat County and runs on weekends from the day after Thanksgiving through Christmas Eve.