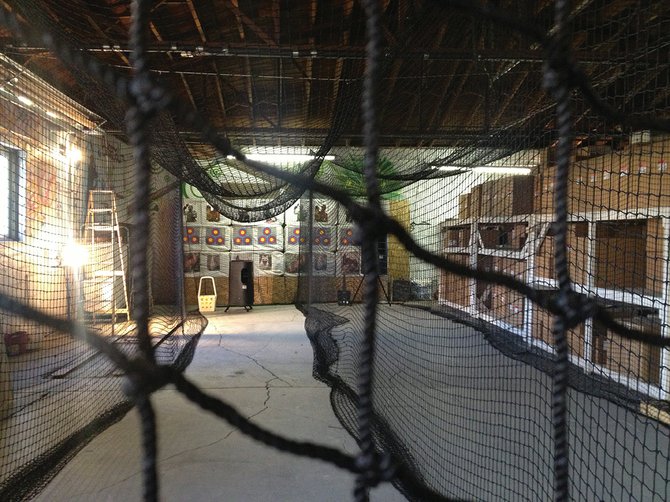 A view down one of the batting cage lanes, looking at the softball pitching machine as well as archery targets at InsideOut Sports, 561 Russel St.
Stories this photo appears in:

A new business in Craig hopes to fill a need for residents looking to keep themselves sharp during the winter. Archers and baseball players from Craig can find themselves at a disadvantage when competing against competitors who can practice year-round. Beginning Dec. 1 InsideOut Sports, 561 Russel St., is looking to even the playing field. That's one reason Brad King is opening the business, which offers Craig residents an indoor archery range and batting cages. But he also thinks it is something many people in Craig will enjoy.
November 24, 2012 4:49 p.m.