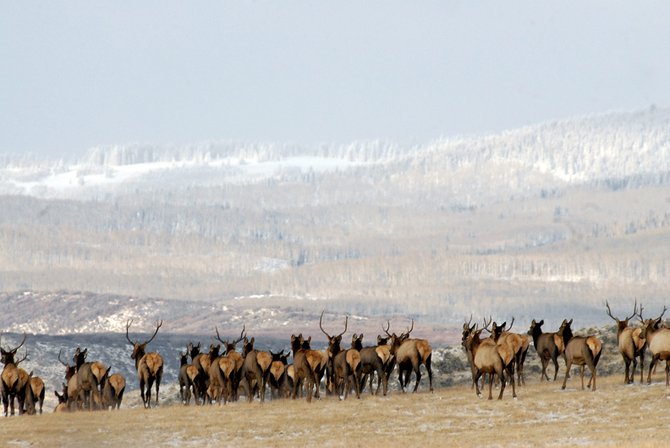 After four seasons local hunting officials and outfitters are reporting below average harvest numbers for elk and deer hunting in Northwest Colorado. The consensus of those asked was that warm weather is to blame for the low numbers.
Stories this photo appears in:
With four seasons of elk and deer hunting gone, the largest draw for hunting in Moffat County has passed. Unfortunately, due to mostly warm weather conditions throughout October and November, those seasons did not yield fruitful harvests for many hunters. Colorado Parks and Wildlife collects information from the ground by talking to hunters after they return, and after slightly below average estimates on elk hunting through two seasons, the numbers did not improve. Bill de Vergie, Area Wildlife Manager for Area 6 (which encompasses Moffat and Rio Blanco counties, as well as parts of Routt and Grand counties) said a couple cold, snowy days were not enough.
November 21, 2012 12:05 p.m.