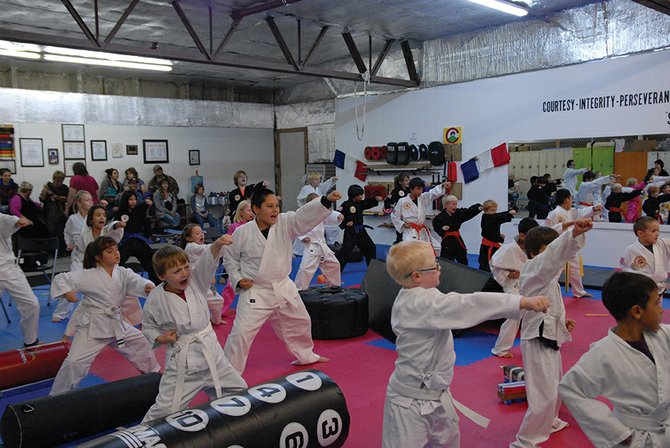 Children in the Taekwondo class at Northwest Colorado Taekwondo practice their punches while warming up before a class Monday afternoon. Paul Cruz started the karate classes three years ago in Craig, and hosts students ages 3-54 six days a week.
Stories this photo appears in:
Hidden away in the world of fitness in Craig, but gaining notoriety, are the martial arts. Northwest Colorado Tae Kwon Do, a business operating at 420 Breeze St. in a room at Holistic Health and Fitness, was started three years ago by Paul Cruz the Northwest Regional Director for Kom Do Kwan Martial Arts Association. At the time, it was a realization of a lifelong pursuit for Cruz. "Ever since I was 14 this has been the thing I wanted to do with my life," Cruz said. Northwest began as a small operation in Craig, with just a handful of students showing up. Over time, though, it has taken on a life of its own.
November 20, 2012 1:37 a.m.