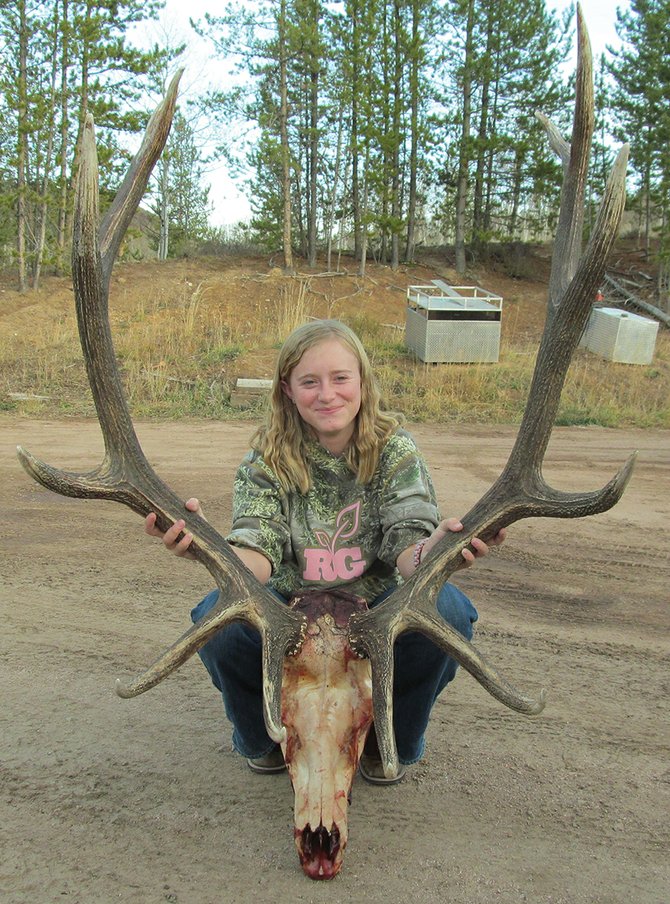 Kendra Halder poses with the antlers from the bull she killed in GMU 15 during the second elk hunting season this year. Halder has been hunting for two years.
Stories this photo appears in:
Parents hope to see their children succeed, but Kendra Halder's level of success this hunting season exceeded even her mother's hopes. Halder, a native of Yampa, bagged a monster bull elk — the first bull she has ever harvested — during second elk season earlier this fall. It was not Halder's first hunt, as the 13-year-old has taken down cows in the past while hunting with her father, John. But this hunt was special, mother Amanda said. "I hadn't gone hunting with her yet, her dad had done that," Amanda said. "I had usually been working. It was fun to go on a hunt with her."
November 20, 2012 1:32 a.m.