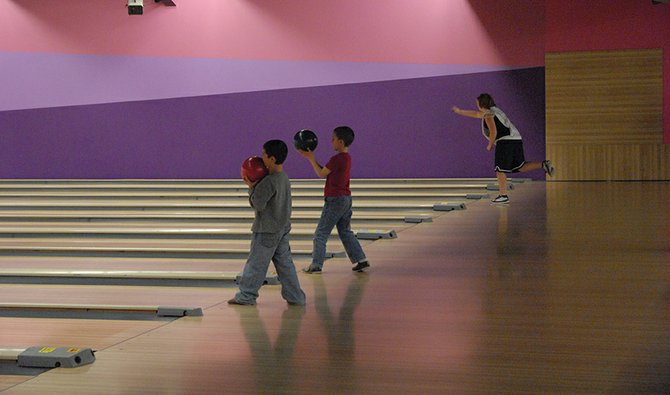 Two boys from the bantam (ages 7-13) league at Thunder Rolls Bowling Center prepare to bowl Sunday evening, while a high-roller (ages 14-18) bowls in the background. Many of the newer participants in youth leagues bowl without an approach so they can initially focus on their arm technique
Stories this photo appears in:
Thunder Rolls Bowling Center is host to competitive, serious bowling leagues throughout the week. On Sundays, however, the alley takes a youthful, exuberant turn. Youth bowling leagues for children ages 4 to 18 take place at Thunder Rolls on Sunday evenings, as the next generation of Craig bowlers is shaped. There are three age groups with coaches trained to help them learn proper bowling technique.
November 18, 2012 8:52 p.m.