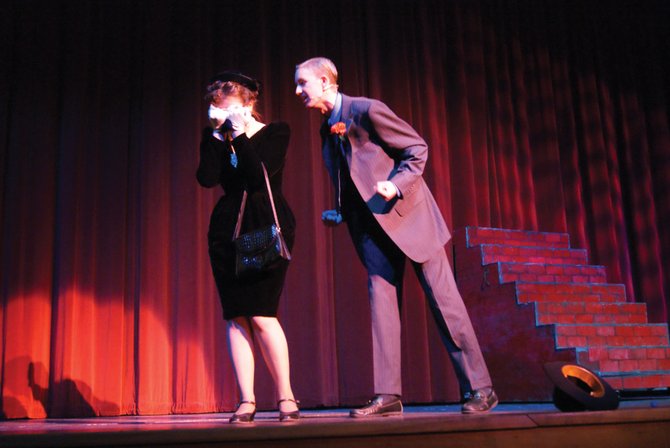 Miss Adelaide, left, played by Nicole Prestangen, cries during the song "Sue Me," as Nathan Detroit, played by Mitch Romney, tells her to sue him and he loves her during the MCHS performance of "Guys and Dolls" on Friday evening.
Stories this photo appears in:

The cast of Moffat County High School's fall musical, "Guys and Dolls," gathered before its Friday night performance. Bouncing around the room while reciting tongue twisters and vocal warm ups, the group sang, laughed and talked about what it needed to improve for the performance that night. Krista Lawrence, stage manager for the production, said the activities the group was doing were part of a pre-show routine called Tradition. As they prepared to take the stage, the cast members grabbed hands and began a slow chant of "energy, energy, energy" that crescendoed into a yell. The show's second performance went off without a hitch Friday night.
November 17, 2012 3:46 p.m.