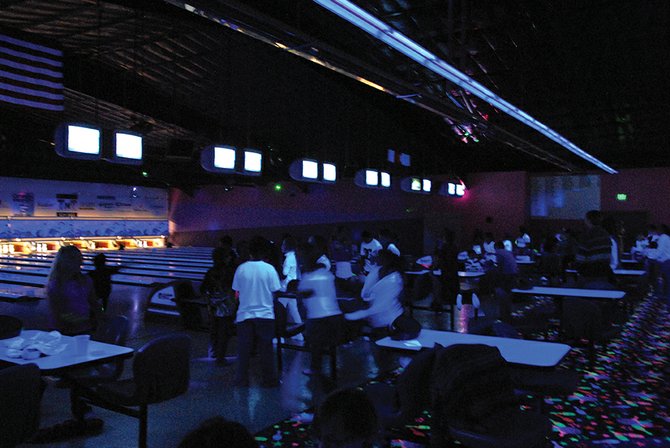 Fourth and fifth graders from East Elementary School hang out at the lanes in Thunder Rolls Bowling Center in Craig Friday. They earned a "paws" field trip for good behavior and responsibility, and got an afternoon of bowling as a result.
Stories this photo appears in:

Fourth and fifth grade students from East Elementary had a good end to their school week. The elder students at East enjoyed a pizza lunch and an afternoon of cosmic bowling Friday at Thunder Rolls Bowling Center. The food and field trip were rewards for the students earning a "paws", said teacher Britni Morton. A paws field trip is given for students earning a certain amount of stickers as a result of good behavior and responsibility over a given amount of time, like a month, Morton said.
November 16, 2012 11:32 p.m.