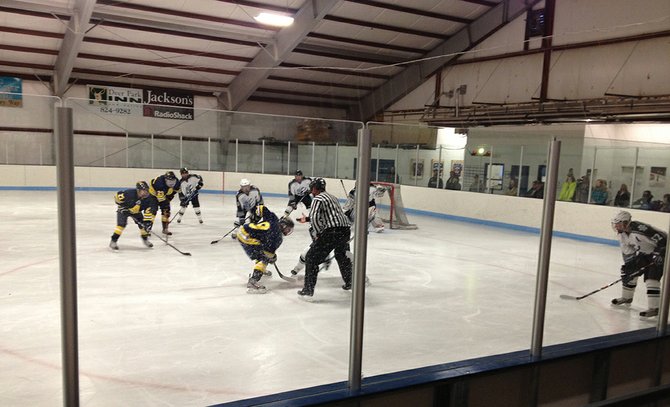 Players in the Craig-Arapahoe Midget hockey game get set for a faceoff Saturday afternoon at the Moffat County Ice Rink. The Craig hockey team lost its first four games of the season, but showed marked improvement, coach Tanya Ferguson said.
Stories this photo appears in:

The Craig "Midget" hockey players kicked off their season with a pair of losses Saturday. The Midgets, the 14-18 age group of players in the Colorado Amateur Hockey Association's Colorado Competitive Youth Hockey League, dropped the puck for the first time Saturday versus Aspen at 11 a.m. and against Arapahoe at 4:30 p.m.
November 11, 2012 2:43 p.m.