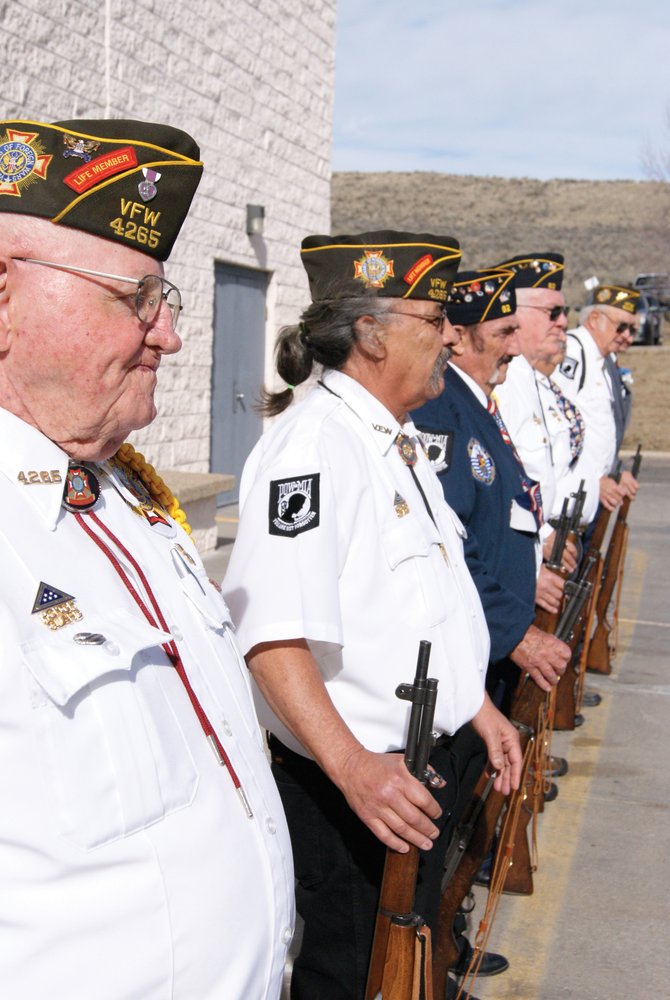 Jim Meineke, left, stands at the start of the line of veterans preparing for the 21-gun salute Friday morning at Moffat County High School. The morning was spent honoring Craig's veterans and their service to our country.
Stories this photo appears in:

Moffat County High School held a Veteran's Day celebration Friday morning, taking the time to honor heroes in the community. Not only was the event well put together, but students demonstrated respect and appreciation for the veterans who attended, including: Guy Bradshaw, current commander of the Veterans of Foreign Wars post in Craig, Johnny Garcia, Edward Garcia, Howdy Davis, Jim Meineke, Gaylord Flies, Ray Magness and Leon Meats. The wars the veterans had served in spanned decades, starting with Flies who served in World War II all the way up to Bradshaw who served in Iraq.
November 10, 2012 12:04 a.m.