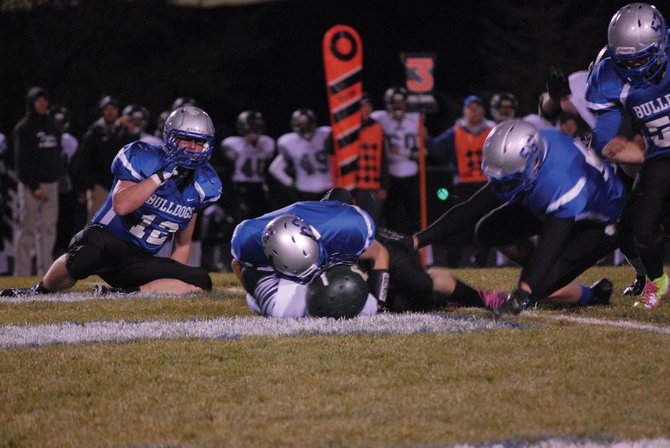 Garrett Stewart (23) and Phillip Chadwick (55) finish off a sack during Moffat County's game against Summit earlier this season. The Bulldogs lost to Palisade 35-14 in their final game of the season Friday, and finished 5-5. Their playoffs hopes likely vanished with the loss.
Stories this photo appears in:

The Moffat County High School football lost its final game of the season in Grand Junction Friday night. Palisade proved to be too much to handle in the fourth quarter after a tight first three, pulling away to win 35-14. Palisade will await its 3A playoff seeding, having finished 8-2. Moffat County will miss the postseason in 2012, finishing 5-5.