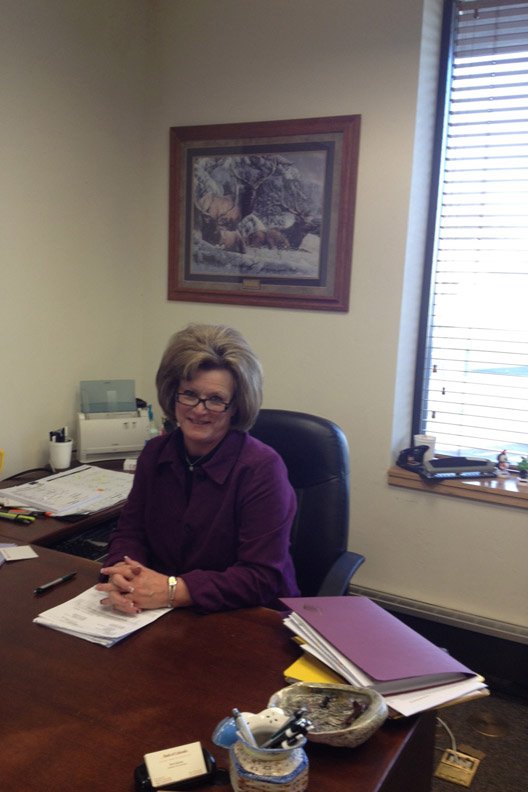 Patty Kroese, assistant vice president at Bank of Colorado, today celebrates her 20th anniversary with the Craig branch. The public is invited to attend a party in her honor beginning at 11 a.m. at the bank, 250 W. Victory Way.
Stories this photo appears in:
20-year career tied to snowy Hayden commute
There are a number of factors people consider when deciding on a place to settle down. Colorado's numerous recreational opportunities are no doubt near the top of that list for both natives and transplants alike. Though many people are drawn to the northwest part of the state for its famous snow, Colorado's wintertime weather also can influence a person's career path. About 20 years ago Craig resident Patty Kroese was in the middle of her morning commute to Mountain Valley Bank in Hayden.