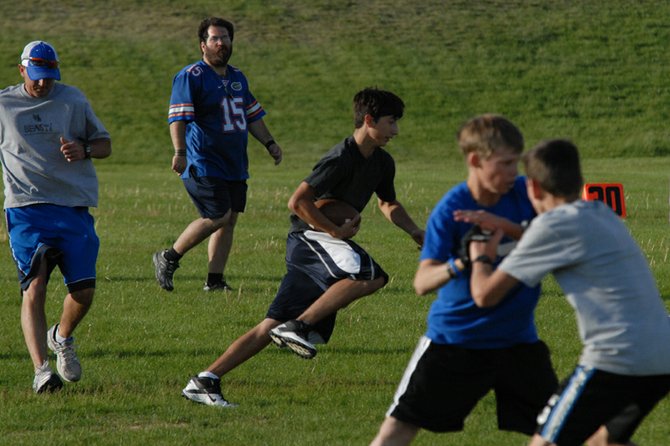 Shandon Hadley, center, runs upfield during a scrimmage for the Moffat County High School football team. Hadley, who will be a freshman at MCHS in the fall, was one of many players who turned out for this week's practice sessions. The Bulldogs also will attend more intensive camps later this summer.
Stories this photo appears in:

Being under the bright lights of the football stadium is something Brett Loyd and Shandon Hadley have looked forward to for years. The two incoming Moffat County High School freshmen will have to wait a few more months before suiting up to play in their first match-up at the Bulldog Proving Grounds, but now that they've gotten a taste of the next level of the gridiron, fall can't come soon enough. The MCHS football team hosted practices this week in preparation for the 2012-2013 athletics season. The sessions brought back the members of the varsity team as well as incoming freshmen.