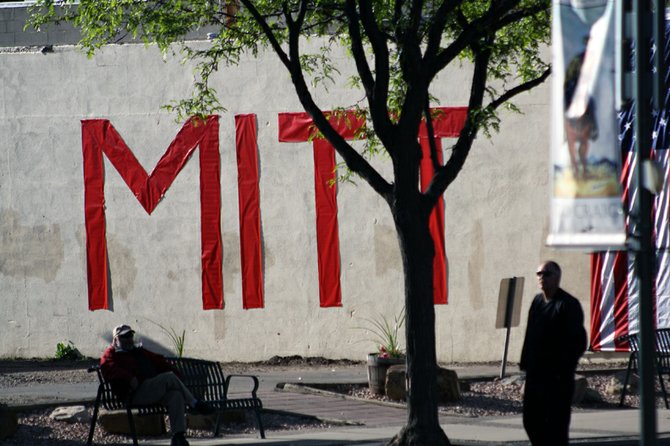 This sign, attached to the wall at Downtown Books, hung in the background of Alice Pleasant Park, where presidential candidate Mitt Romney spoke to a Craig and Moffat County crowd Tuesday.
Stories this photo appears in:

Scott Cook, a Craig and Steamboat Springs businessman, said new finance regulations are hindering him in the marketplace. The Dodd-Frank Wall Street Reform and Consumer Protection Act was drafted to create more accountability in the financial system following the sweeping bank failure at the dawn of the recession. However, Cook said the act has "created some huge compliance issues" in the finance and insurance departments of his business, Cook Chevrolet, which has locations in Craig and Steamboat. He took his concerns Tuesday to someone who, depending on what happens in November, may be able to help.