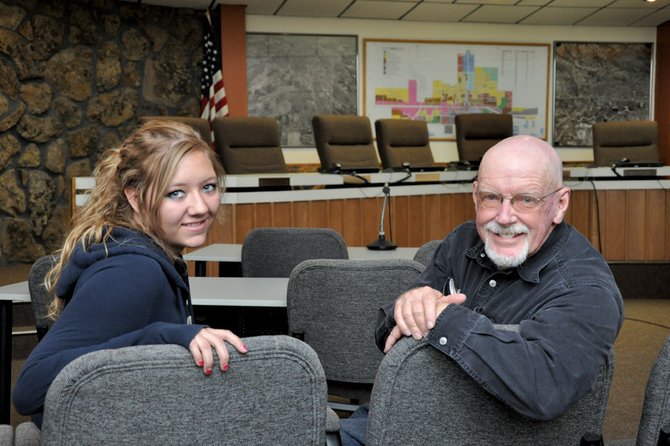 Kaylee Buckley, a Craig Middle School eighth-grader, poses for a photo Wednesday in the Craig City Council chambers with Mayor Terry Carwile. Kaylee is one of four state winners of the Colorado Municipal League's "If I Were Mayor" essay contest.
Stories this photo appears in:

Kaylee Buckley could see clearly two characters in her mind when she wrote her submission to the "If I Were Mayor" contest this spring. One was a farmer, "an old guy in coveralls," she said, who was complaining to his local city council about having to pay taxes. The other was the mayor himself, who explained that taxes go to pay for a broad range of services, from roads to parks. It was, in some ways, an experiment in conflict resolution.