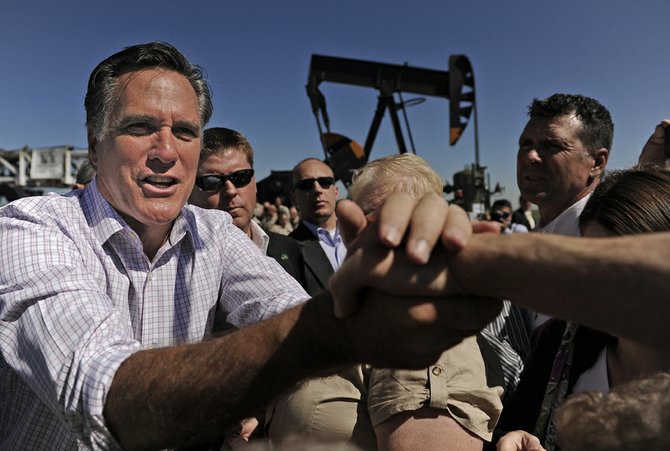 Former Massachusetts Gov. Mitt Romney shakes hands with supporters following a May 9 campaign stop near the field office of K.P. Kauffman Co., a privately owned oil and gas company in Fort Lupton. Romney is scheduled to return to Colorado on Tuesday, and appear for a public event at 9 a.m. at Alice Pleasant Park in Craig.
Stories this photo appears in:

Frank Moe, owner of Deer Park Inn and Suites in Craig, sent Mitt Romney's presidential campaign a video earlier this year produced by Energy America. The video, titled "The Perfect Storm Over Craig, Colorado," highlighted the community's economic dependence on the energy industry. Along with the video was an invitation from Moe to the presumptive Republican presidential nominee to visit Craig. "We (thought) this would be a good place for him to make the point that he is (in favor of) all forms of energy," Moe said.