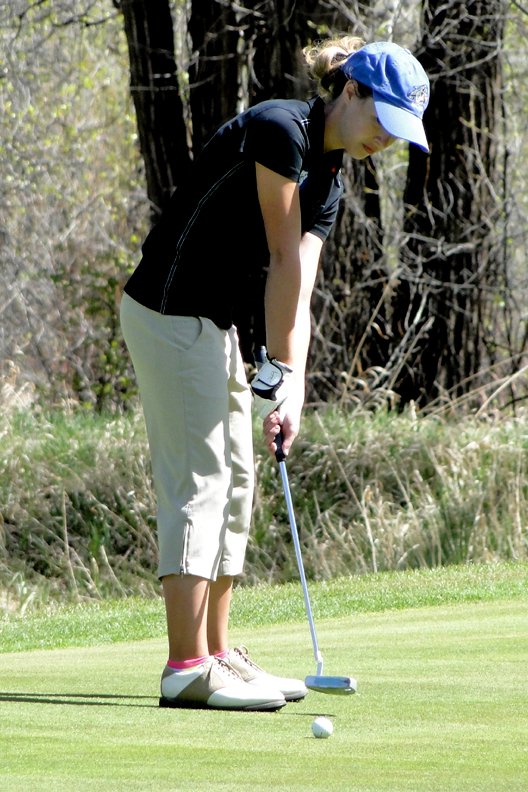 Moffat County High School sophomore Caitlin Harjes practices her putts at the Yampa Valley Golf Course. Harjes and senior Sam Fox represented the MCHS girls varsity golf team Monday and Tuesday at the 4A state championships. Fox placed 59th while Harjes finished 70th.
Stories this photo appears in:
It can take some time to get your bearings on an unfamiliar golf course, an aspect of the game that can either plague players mentally or make them better each time they tackle new surroundings. Moffat County High School competitors Sam Fox and Caitlin Harjes chose the latter. Fox and Harjes placed 59th and 70th, respectively, at the 4A state championships Monday and Tuesday at the Boomerang Links in Greeley. Fox, an MCHS senior, shot a combined score of 190 for the two-day tournament — 97 Monday and 93 Tuesday.