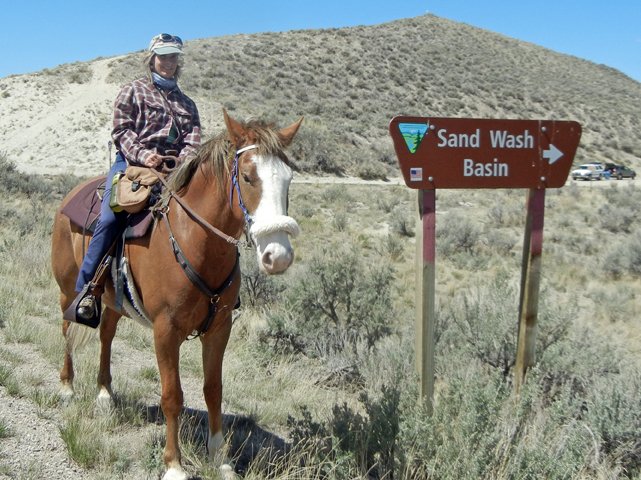 Craig resident Nancy Roberts has been documenting the wild horse herd at Sand Wash Basin since 2009. In November 2011, she started the Sand Wash Basin Wild Horse Club, a local group of volunteers dedicated to protecting, preserving and honoring the wild horse heritage for future generations.
Stories this photo appears in:

Sand Wash Basin can mean different things to different people. For Craig resident Bernie Rose, the area is not only ripe for preserving Northwest Colorado's wild heritage, but could also provide a unique opportunity to boost economic development in Craig and Moffat County. "In the long-term, this is as much an economic development project as it is about preservation," Rose said. "A lot of people will be coming out here to see it, and what we're doing is for our grandkids, great-grandkids, and great-, great-grandkids." Rose is a member of the Sand Wash Basin Wild Horse Club, an organization that was started in November 2011 by Craig resident Nancy Roberts.