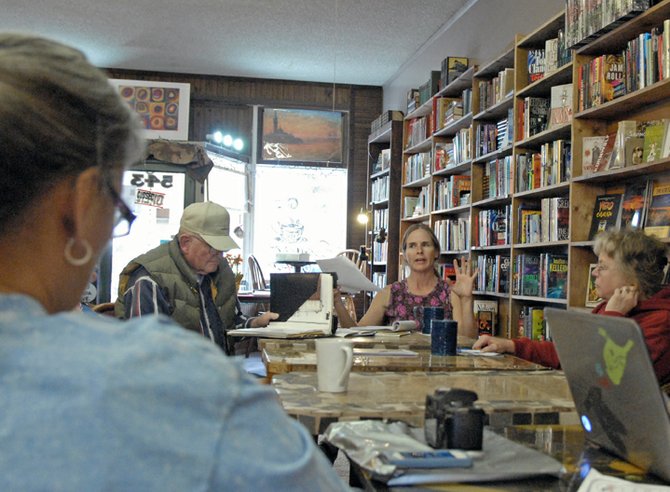 Members of the Sand Wash Basin Wild Horse Club discuss plans for an inaugural biannual clean-up days event at Sand Wash Basin. The event, sponsored in conjunction with the Bureau of Land Management's Little Snake Field Office, takes place at noon June 15 and 16 at Sand Wash Basin's main entrance at the junction of Colorado Highway 318 and Moffat County Road 67.
Stories this photo appears in:

Sand Wash Basin can mean different things to different people. For Craig resident Bernie Rose, the area is not only ripe for preserving Northwest Colorado's wild heritage, but could also provide a unique opportunity to boost economic development in Craig and Moffat County. "In the long-term, this is as much an economic development project as it is about preservation," Rose said. "A lot of people will be coming out here to see it, and what we're doing is for our grandkids, great-grandkids, and great-, great-grandkids." Rose is a member of the Sand Wash Basin Wild Horse Club, an organization that was started in November 2011 by Craig resident Nancy Roberts.