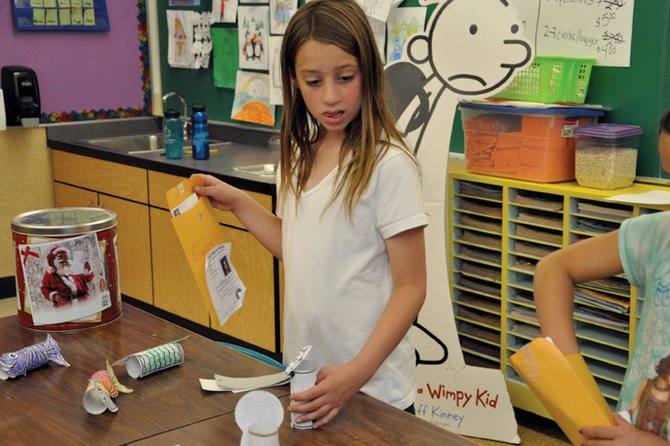 Third-grader Gabrielle Ellis looks at the assortment of paper "pets" Monday at The B.Y.L. Pet Shop in Julie Sperl's classroom at Sandrock Elementary School. Students made and sold goods in shops as part of Kid Town, a unit designed to shed light on economics and democratic government.
Stories this photo appears in:

At the ripe age of 9, Laadan Griffin was making his first foray into business ownership Monday. He was the "L" in The B.Y.L Pet Shop, one of a handful of stores set up in Julie Sperl's third-grade class Monday at Sandrock Elementary School. He and other third-graders took part in a simulation called Kid Town, designed to teach children about democracy and economics. The B.Y.L Pet Shop sold fish, birds, dogs, cats "and sometimes platypuses, if we run out of stuff," Laadan said. Business was booming Monday.