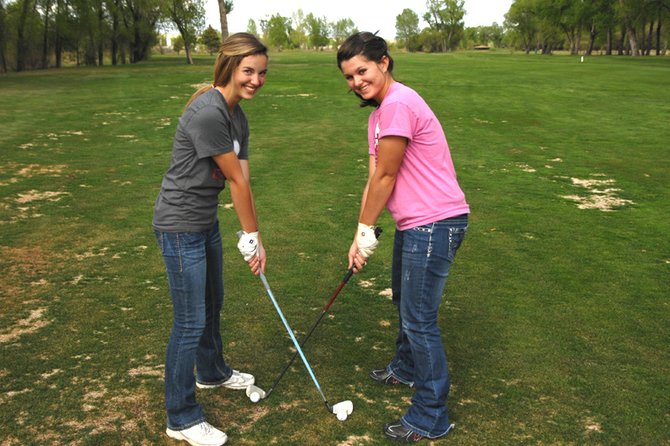 Moffat County High School sophomore Caitlin Harjes, left, and senior Sam Fox cross their clubs on a fairway at Yampa Valley Golf Course. The two members of the girls varsity golf team will play in the 4A state tournament Monday and Tuesday in Greeley.
Stories this photo appears in:

In spring 2011, Moffat County High School golfer Sam Fox was the youngest of three varsity girls golfers to attend the season's final tournamnet. Fox will be returning to the state level next week, but this time the MCHS senior will be the more experienced representative of her team to attend. Fox and sophomore Caitlin Harjes will tee off Monday at Greeley's Boomerang Links for the 4A state tournament, the final meet of a season in which, according to their coach, both consistently have improved their game. Coach Ann Marie Roberts said Fox's fundamentals are noticeably stronger from where they were last year.