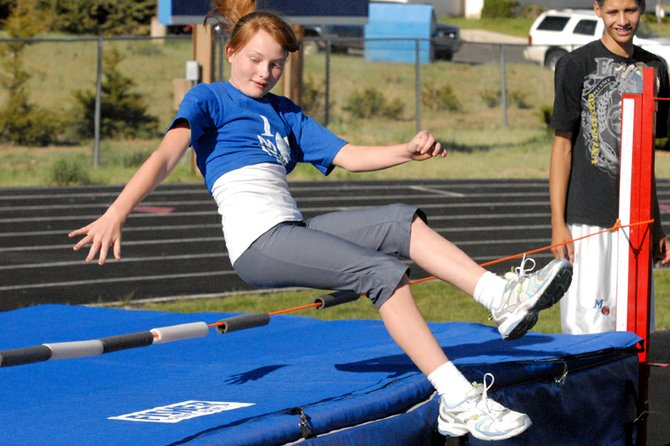 Rylie Anderson, 10, leaps over the high jump bar during Monday's Moffat County Youth Track Meet at the Moffat County High School track. More than 120 local children participated in the event designed to give younger kids an impression of track and field before middle school and high school.
Stories this photo appears in:

Sadie Smilanich has a few points of pride in her athletic skills. Besides winning back-to-back blue ribbons Monday afternoon, the 7-year-old also loves to bring up the fact that she can outrun her older brother. But, the competition isn't the only thing that's important to her when she's out on the field. "It's mostly all about having fun and trying your hardest," she said.