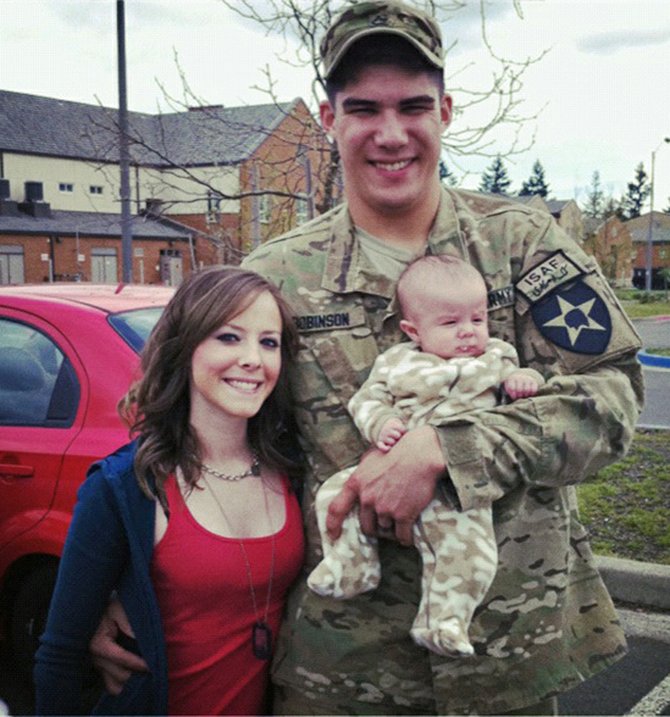 Pfc. Ethan Robinson poses with his wife, Dani, and newborn son, Jace. Robinson, who was born and raised in Craig, is currently serving with the U.S. Army's Second Stryker Brigade of the Second Infantry Division in Kandahar, Afghanistan. He was deployed April 28.
Stories this photo appears in:

On May 1, President Barack Obama marked the one-year anniversary of U.S. forces locating and killing Osama bin Laden by visiting Afghanistan. n a televised address from Bagram Air Base, Obama discussed an agreement he signed with Afghan President Hamid Karzai to pull U.S. combat forces out of the country by 2014. But, the president also pledged to continue to send an undisclosed number of soldiers to train Afghan forces and carry out limited counterterrorism operations until 2024. For the next 12 years American servicemen and women will continue to travel to a far away country to engage the enemy, leaving behind friends, family, husbands, wives and children.