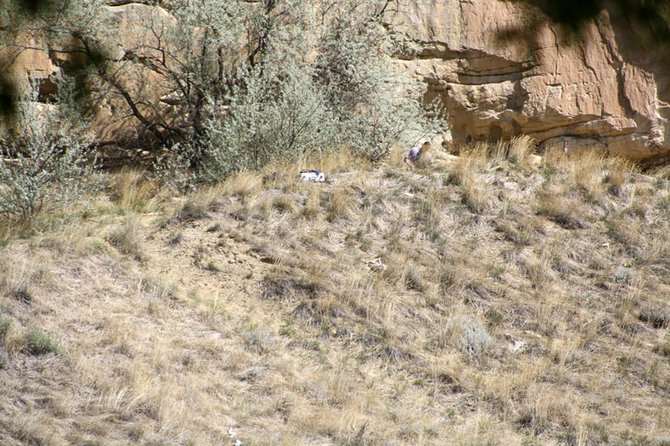 Authorities from the Craig Police Department and Moffat County Sheriff's Office are investigating a death in Craig at the sandrocks.
Stories this photo appears in:

Craig Mayor: 'It's time' to look into preventative measures at sandrocks
The Craig Police Department has released the identity of an adult male found dead Saturday morning at the base of the sandrocks. Bill Leonard, police department commander, reported Sunday the victim is longtime Crag resident David Burns. He was 53. Preliminary findings indicate Burns fell from the top of the rock formation, but it's too early to confirm the cause of death, Leonard said.