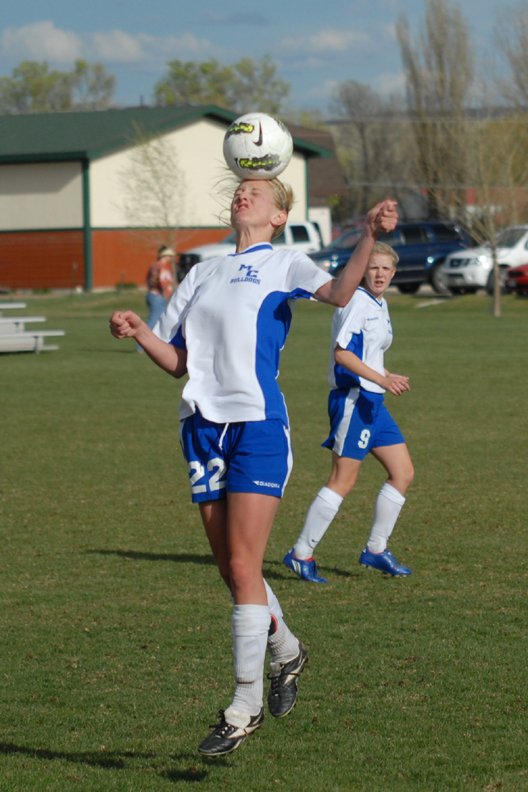 Moffat County High School junior Bailey Hellander heads the ball in the MCHS girls varsity soccer team's home game against Glenwood Springs this season. The team's season record was 2-13 overall, 1-11 in the 4A Western Slope League.
Stories this photo appears in:

Moffat County High School juniors Skylar Tripp, Bailey Hellander and Kelsie Pomeroy admit this year wasn't the best for the girls varsity soccer team. While not every senior-to-be can expect a total overhaul following a poor season, this year's crop may see the game change drastically for the 2012-2013 school year. The girls soccer team finished its season May 3 with a 2-13 record, 1-11 in the 4A Western Slope League, tied for last place in the bracket. This is the last year the Bulldog soccer program will play in the 4A level as MCHS athletics drops to the 3A for the next school year, which Coach Harry Tripp said will situate his players right where they should be.