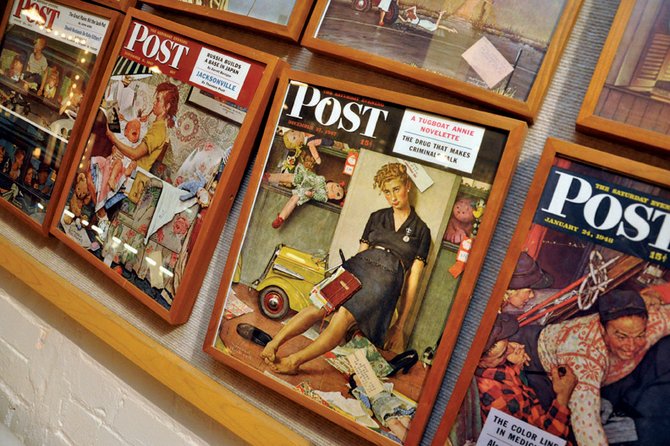 A sampling from a collection of all 323 Saturday Evening Post front-page tear sheets featuring the work of Norman Rockwell hangs in the Museum of Northwest Colorado. The exhibit, the most expensive the museum has ever offered, opens Monday. Admission is free.
Stories this photo appears in:

Encased in light plastic to protect it during its long journey from Stockbridge, Mass., was Norman Rockwell's "Spirit of Education," an original painting on loan from the Norman Rockwell Museum, and the crown jewel of the museum's most expensive exhibit to date.