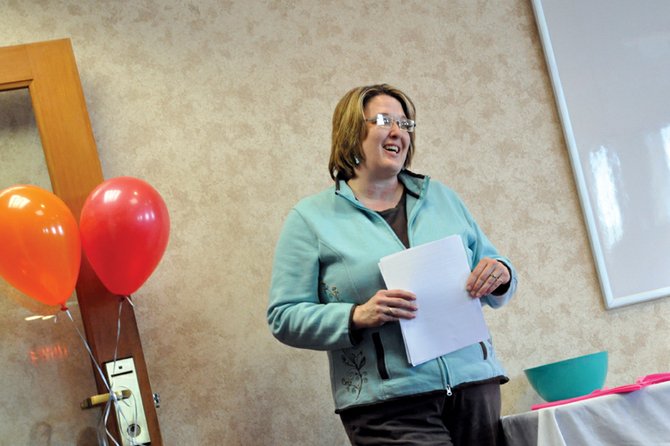 Jennifer Bugay, Yampa Valley Bank vice-president and operations officer, speaks to a group of about 10 eighth-grade girls Thursday during the annual Girls to Women career conference at the Holiday Inn of Craig. The Boys & Girls Club of Craig hosts the event with help from a committee of women from the community.
Stories this photo appears in:

When Dana Duran was a girl, she believed she could grow up to be one of four things: a doctor, lawyer, teacher or a blue-collar worker. As she learned later, though, her career opportunities were more varied than she was ever led to believe. "There's millions of options, and I didn't figure that out until I went to college," said Duran, Boys & Girls Clubs of Northwest Colorado executive director. She hoped the Girls to Women career conference Thursday helped local eighth-grade girls discover a wealth of career options at an earlier age.