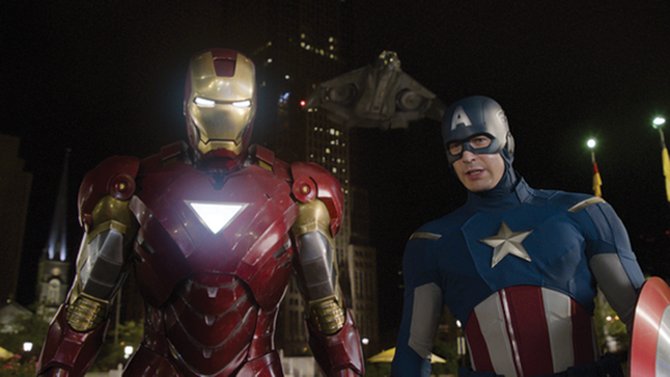 Superheroes Iron Man (Robert Downey, Jr.), left, and Captain America (Chris Evans) head out for a mission in "The Avengers." The movie is a compendium of Marvel Comics characters, including Thor, the Incredible Hulk, Nick Fury and more as they face a threat to the planet
Stories this photo appears in:

The more popular comic book movies get, the more we can expect to see. And, the more we see, the greater in scope each one will become until soon all the world's resources will go to supporting the process. At this rate, perhaps the team that makes up "The Avengers" will have to save us from the future they've created. At least until then, we can enjoy the ride.