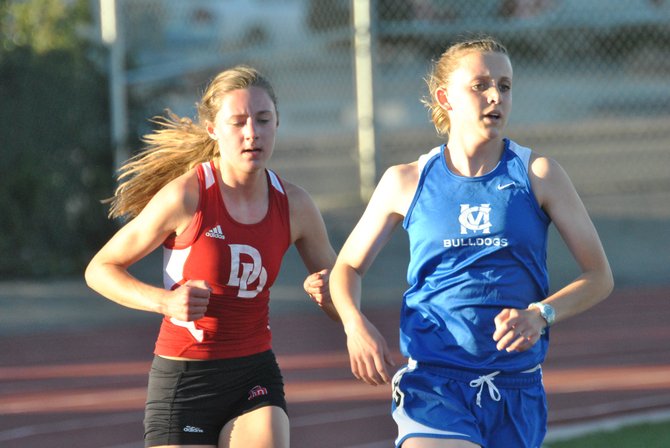 Moffat County High School junior Eryn Leonard paces herself in the 3200-meter run at the Tiger Invitational Saturday in Grand Junction. Leonard placed second in the event, as well as 10th in the 1600-meter run. The MCHS girls placed 14th overall in the weekend meet.
Stories this photo appears in:
Being part of a medley team and two long-distance events can wear out any runner, and placing anywhere near the top is often good enough for athlete and coach alike. But like many of her teammates, Moffat County High School junior Eryn Leonard continues to better herself, even taking on several taxing events. The girls of the MCHS varsity track and field team saw further individual improvement in its last regular meet of the season, last weekend's Tiger Invitational in Grand Junction. Competing against some much larger groups of girls, the team placed 14th overall, but the individual results were the payoff.