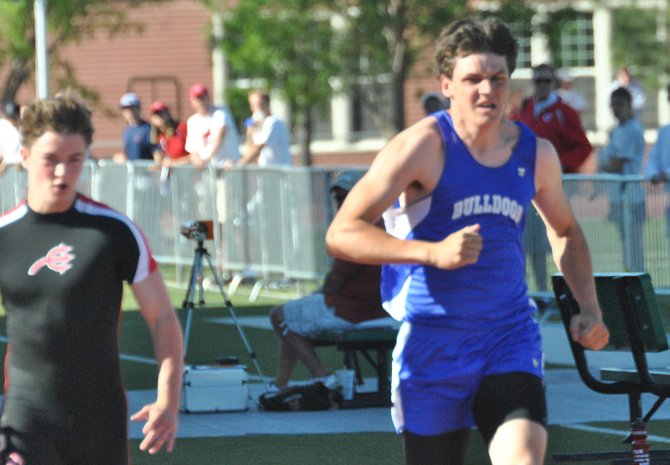 Moffat County High School senior Andy Browning pulls ahead during the 100-meter dash at the Tiger Invitational Saturday in Grand Junction. Browning placed fifth in the event and second in the 200-meter, as well. The MCHS boys placed sixth overall.
Stories this photo appears in:

A second-place finish in a footrace is an admirable feat, but the idea of what might have been can be tantalizing. That's certainly true for Moffat County High School senior Andy Browning, whose latest silver medal win may be just what he needs to grab gold at just the right moment. Browning and the other members of the MCHS boys varsity track and field team finished sixth overall in the weekend's Tiger Invitational, hosted in Grand Junction. The team was just shy of winning in several events, the closest of which was Browning's 200-meter dash, when he missed a first-place finish by a single second, ending the day with a time of 23.64 seconds for the final round. Browning's time in the 200-meter preliminary round, as well as that of his 100-meter dash participation, proved to be his fastest ever.