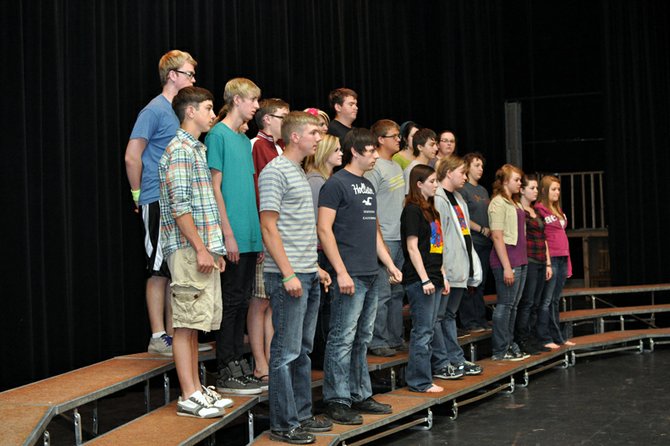 Moffat County High School choir students pause Monday as they take direction from theater and choir teacher Heather Dahlberg, not shown, during a rehearsal in the high school auditorium. Craig Middle School choir students will join MCHS singers onstage at 7 p.m. Tuesday for "I've Got the Music In Me," the final choir concert of the school year.
Stories this photo appears in:

Moffat County High School students were putting the finishing touches Monday on a concert to wrap up the school year. "I've Got the Music in Me" is slated for 7 p.m. tonight in the MCHS auditorium, 900 Finley Lane. Admission is free and concessions will be sold at the performance. The concert's title isn't simply a figure of speech for MCHS choir student Shilo Simpson, 18. "I was dancing to it in my car this morning," she said, laughing.