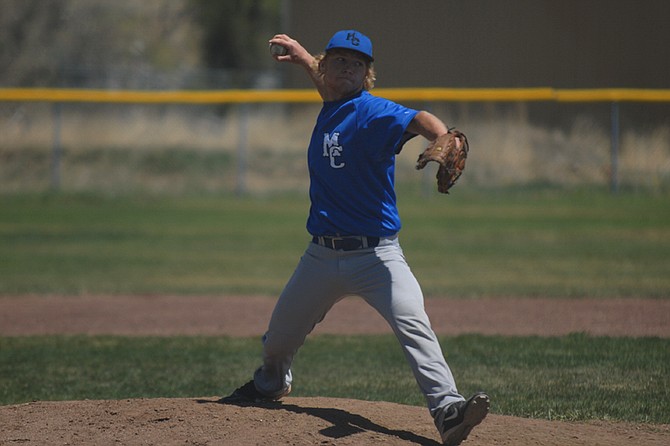 Moffat County High School junior Josh Pritchard closes out the first game of the MCHS varsity baseball team's doubleheader against Glenwood Springs. The Bulldogs lost the first of the two games, 18-1, in five innings.
Stories this photo appears in:

Moffat County High School seniors Carlos Maldonado and Ivan Nielsen have been on the baseball diamond for more than eight years. And although their latest season may not have ended the way they would have liked, that doesn't mean they'll be ending their tenure playing the sport so soon. The MCHS varsity baseball team finished its season Saturday with losses to Glenwood Springs. The doubleheader left the Bulldogs with a season record of 4-14 overall and a last-place finish in the 4A Western Slope League, with a 2-10 league mark.