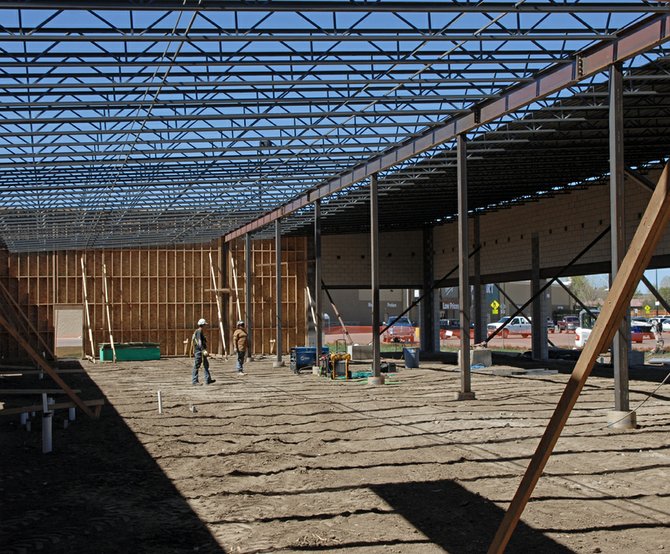 Tebo Center was scheduled to open this month, but only the exterior features were in place as of Friday. Developer Stephen Tebo blamed weather and high winds for the delay. A grand opening has been pushed back until at least mid-July.
Stories this photo appears in:

In December 2011 Stephen Tebo, of Boulder-based Tebo Development, announced plans to build a 10,477-square-foot retail complex in Craig. Tebo Center, slated to be the new home of Maurices women's clothing store and Alabama-based Hibbett Sports, was scheduled to be open for business this month. But as of Friday, only the building's exterior walls appear to be in place. Progress has been slow, Tebo said Friday, and a grand opening has subsequently been pushed back until later this summer.