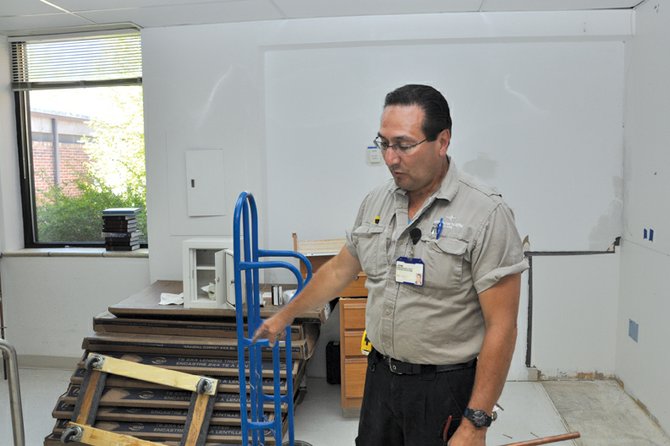 John Martinez, a Tech 3 with The Memorial Hospital's maintenance department, explains the ongoing remodel at TMH Medical Clinic on Friday morning. Crews are transforming portions of the clinic, which once housed the hospital, into a new pediatric unit.
Stories this photo appears in:
A long room where patients were once wheeled in for day surgery was nearly empty Friday morning. A small stack of Bibles sat on the windowsill, remnants from when the building, now The Memorial Hospital Medical Clinic, served as the hospital before a new facility was built at 750 Hospital Loop. But the empty room is taking on new life. This summer, it will become the main waiting and check-in area for a new pediatric unit.