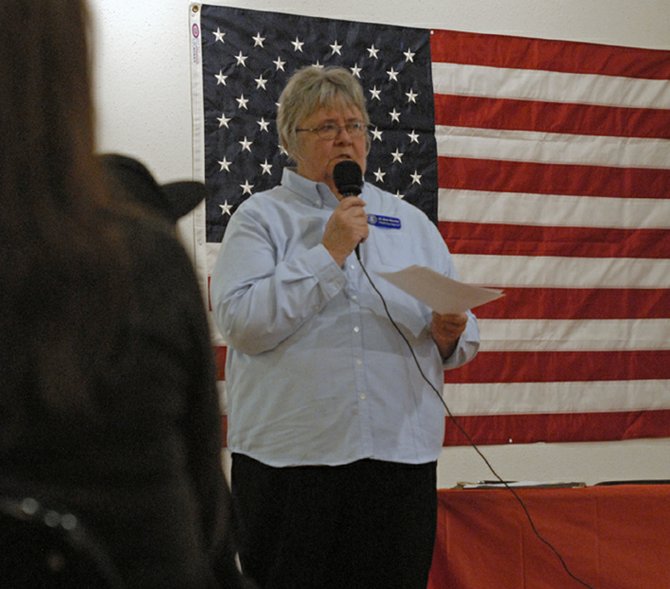 Jo Ann Baxter, a Democrat running for Colorado House District 57, addresses local voters during a Bears Ears Tea Party Patriots meeting Thursday at The Center of Craig, 601 Yampa Ave. Given her 29-year career as a Moffat County High School teacher, residents were eager to hear what Baxter would do to improve education, if elected.
Stories this photo appears in:

As a 29-year educator and past Moffat County School Board president, one might expect Jo Ann Baxter to side with U.S. Department of Education policies. But when asked Thursday what the federal government's role should be in the education of Moffat County students, Baxter delivered an unexpected answer. "I've supported the Department of Education, but I haven't always agreed with the Department of Education," Baxter said. "Although it did bring public school education to the forefront in our country, No Child Left Behind is false. I'm the first one to admit that." Baxter, a Democrat in the race for Colorado House District 57, taught for 29 years in the social studies department at Moffat County High School.