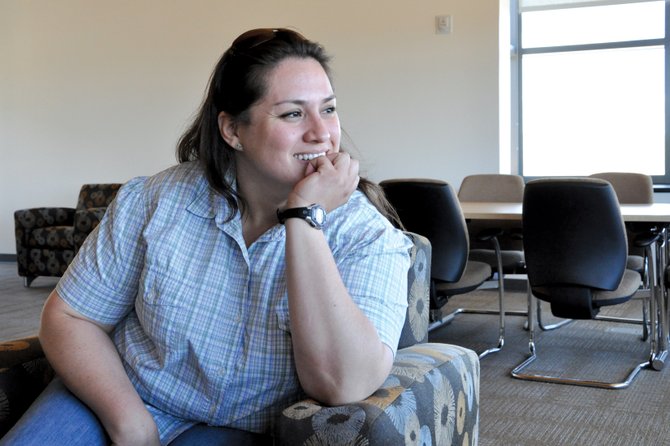 Audria Herrera, a Colorado Northwestern Community College nursing student, poses for a photo recently at the Craig campus. The 34-year-old has received the college's Brett Stearns Memorial and Albin Salton Nursing scholarships, and plans to use the funds to further her nursing education after she graduates with her associate's degree in nursing next month.
Stories this photo appears in:
Until recently, Colorado Northwestern Community College scholarships were barely out of Audria Herrera's reach. "I have been applying to pretty much all scholarships that have been available, and including ones that I've been able to come across over the Internet," said Herrera, who is earning her associate's degree in nursing at CNCC's Craig campus. But when it came to landing scholarships offered through the college, she always came in as the runner-up, she said. This semester, however, the tables turned for the 34-year-old Yampa resident.