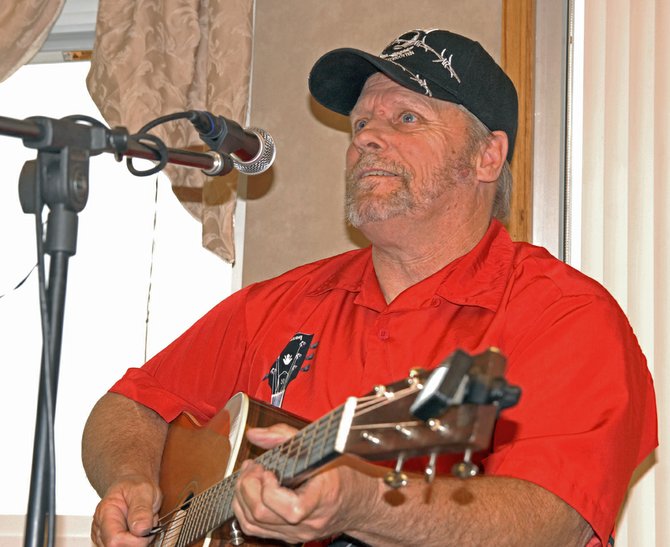 Bob LaFord, of Craig, performs for residents and staff at Sandrock Ridge Care and Rehabilitation Center on a recent Saturday. LaFord began playing guitar when he was a teenager and has been playing at Sandrock Ridge for about seven years. "It brings back memories of times when (the residents) were young," said Dewetta McKnight, Sandrock Ridge activities assistant. "I think it just brings them into a better place."
Stories this photo appears in:

Every other Saturday, local musician Bob LaFord performs for devoted fans. He begins each show with a rendition of Roger Miller's "Walking in the Sunshine." He always ends with "Show Me the Way to Go Home," a popular tune from the 1920s, which he sings as he strums his guitar. In between, he plays a motley assortment of pieces —"Home on the Range" and "Give My Regards to Broadway," sometimes with a few tunes by Buddy Holly or Elvis Presley thrown in.