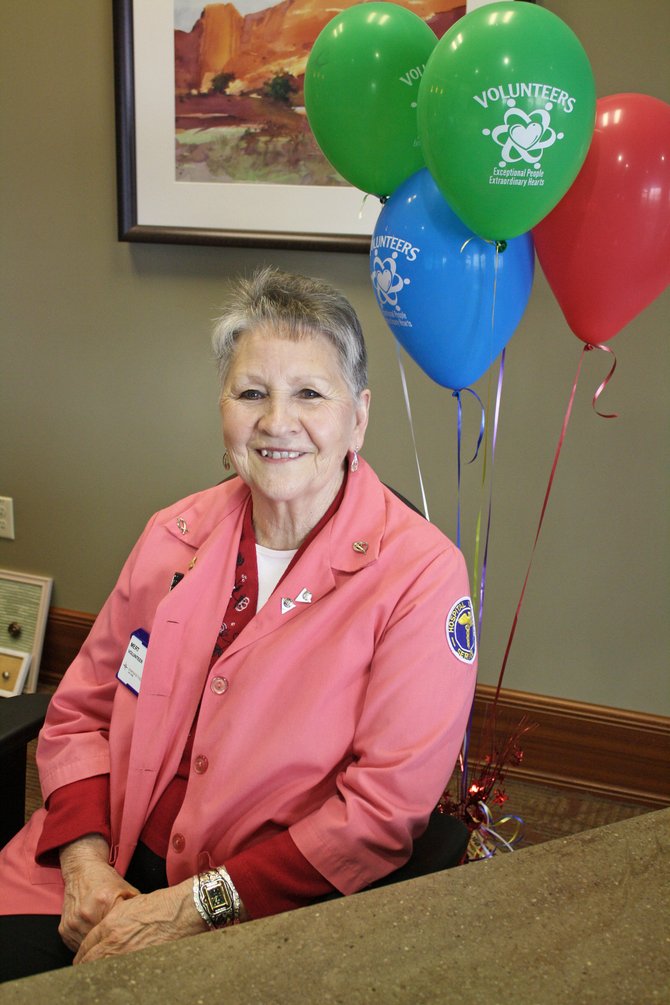 Craig resident Myrt Stagner, pictured here at the front desk of The Memorial Hospital in Craig, is a volunteer with the TMH Ladies Auxiliary, otherwise known as the Pink Ladies. She also organized several Craig Citywide Prayer Gatherings, including last year's which saw the biggest turnout in event history.
Stories this photo appears in:
Myrtle Stagner is a people person. "I like to interact with people," the 70-year-old Craig resident said. "It's very rewarding." This desire for interaction helped guide Stagner through various professional ventures. Since settling in Craig with her husband, Claude, about 27 years ago, the Pagoda native spent 10 years working at Kmart, operated a Curves For Women health center for four years and spent about a year working at Walmart.